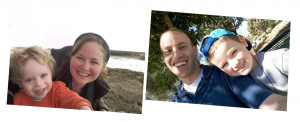 Hi!
Thanks for stopping by!
If you're looking for great looking printables and fun puzzles for kids, you've come to the right place! 🙂
We are Daniella and JJ Fund. We're happily married and have two wonderful boys.
Daniella is an illustrator who has published best-selling educational books for children.
As a family project, we built together a website that's dedicated to parents spending quality time with their kids.
We love creating engaging materials that kids will love.
We hope you enjoy and would love to hear your suggestions for the next printables!
All the best,
Daniella and JJ